Ca­re­free drin­king strai­ght from the bot­t­le — wi­thout any
un­wan­ted 'vi­si­tors' in your drink

No more mi­xing up of the be­verage bot­t­les at the gar­den par­ty — thanks to the many dif­fe­rent co­lors and prints available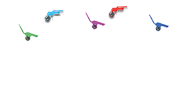 BILLY the Clip® sim­ply fits onto every re­gu­lar be­verage bot­t­le: made for glass, PET, with or wi­thout thread — al­ways rea­dy to use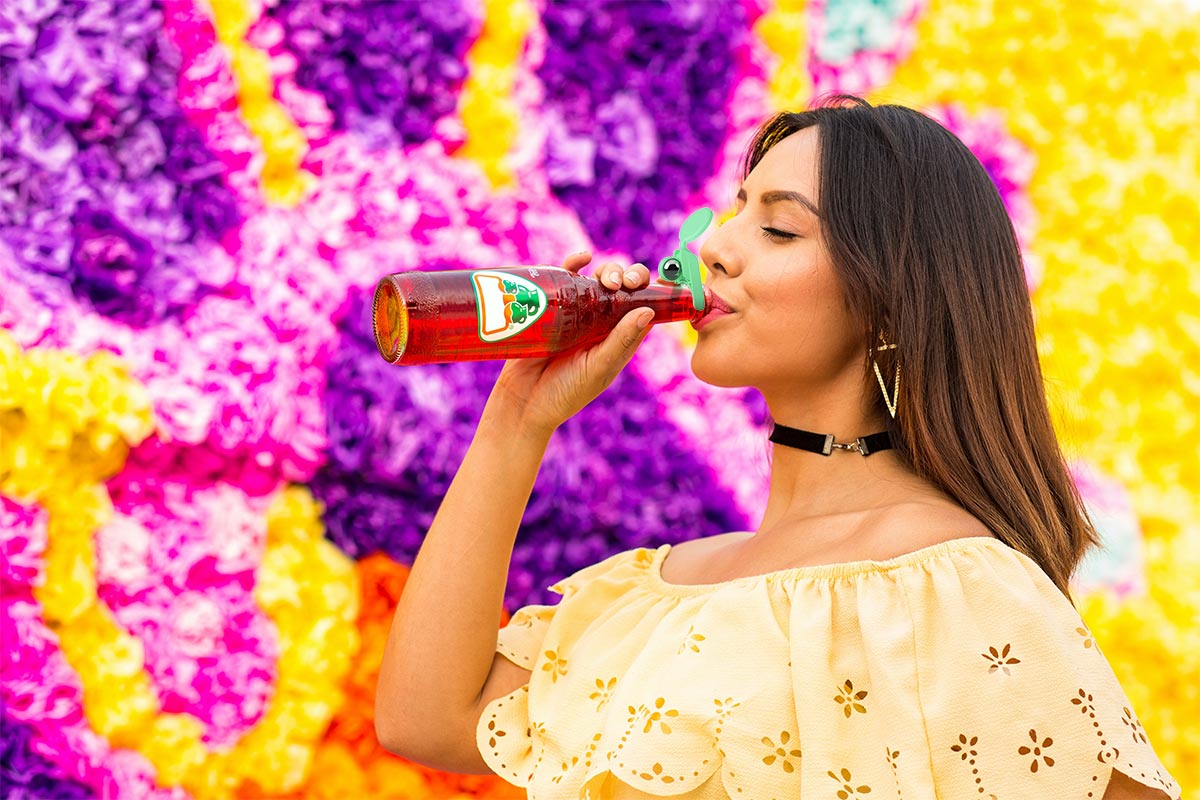 fi­nal­ly being able to en­joy the warm sea­son: worry-free, thanks to the prac­ti­cal pro­tec­tion pro­vi­ded by BILLY the Clip®.
For use in the gar­den – on your ter­race and balcony.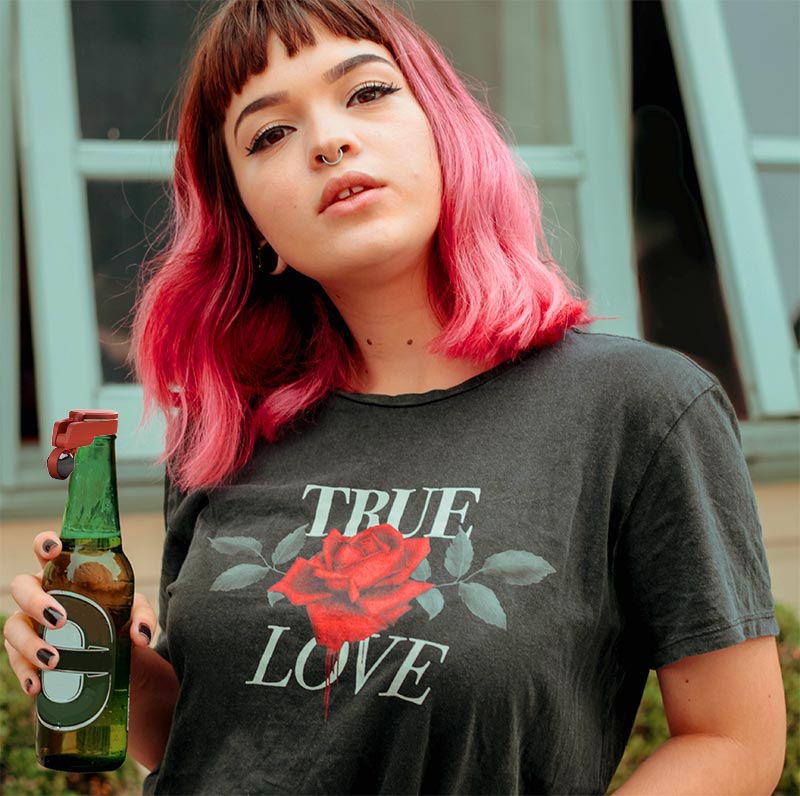 The plea­su­re of in­vi­t­ing loved ones to spend a won­der­ful timetogether.
For bar­be­cues — drinks on the ter­race — en­ter­tai­ning on the balcony.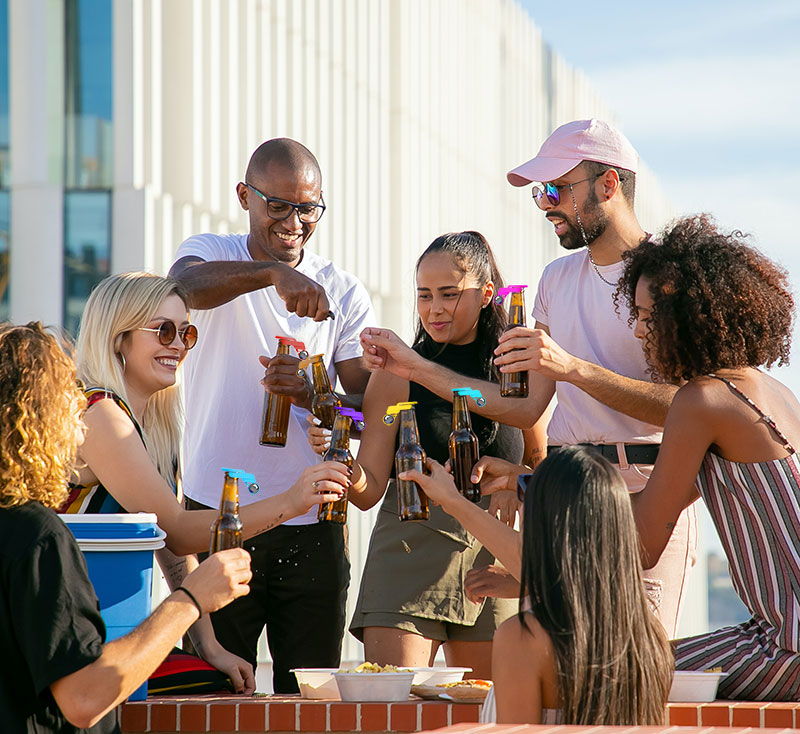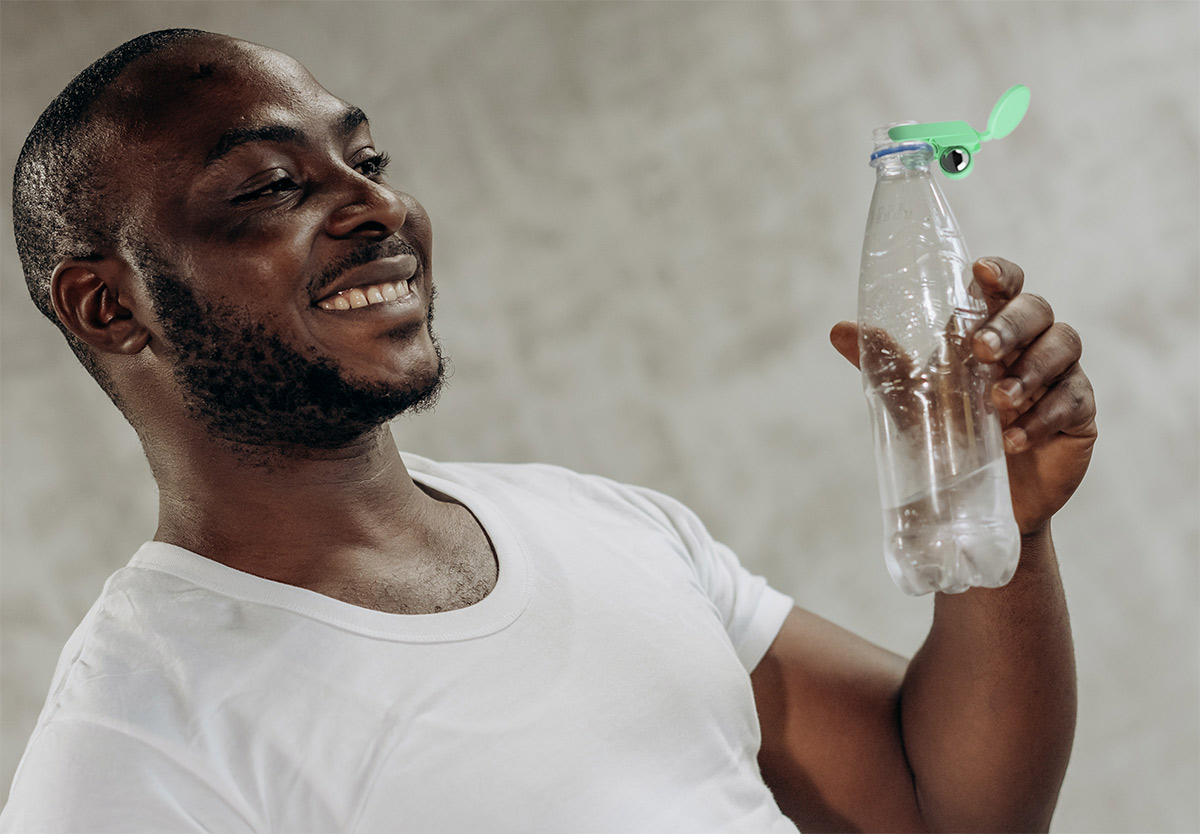 Say it through the lid!
A va­rie­ty of print mo­tifs con­vey good news to your counterpart.
En­joy your drink strai­ght from the bottle:
BILLY the Clip is de­si­gned so that…
… the lid opens au­to­ma­ti­cal­ly when you tilt the bot­t­le — and clo­ses automatically
when the bot­t­le is up­right again

… the lid opens so far as to not in­ter­fe­re with drinking

… and the clamp does not come into con­ta­ct with the lips
Let the

others do the work for once
Why do ever­ything yourself? En­joy your drink ca­re­free from the bot­t­le — BILLY the Clip® is your but­ler and ef­fi­ci­ent­ly ta­kes over the ope­ning and clo­sing of your bottle.
BILLY the Clip® does not fit bot­t­les with a swing top